Truist Bank
Since SunTrust and BB&T merged in December 2019 to form Truist, the nation's 6th largest bank, I have continued my work within the Commercial line of business as our team of UI designers, UX designers, and researchers has more than doubled in size!
As we work toward "Client Day 1", which is the day when people will start transacting as Truist customers, our goal within Commercial is to provide corporate financial professionals and bank employees with the tools they need to keep their day-to-day operations up and running.
Note: To comply with my non-disclosure agreement, I cannot publicly share any design work or specifics at this time. However, I am happy to discuss design challenges and learnings in person, so feel free to get in touch.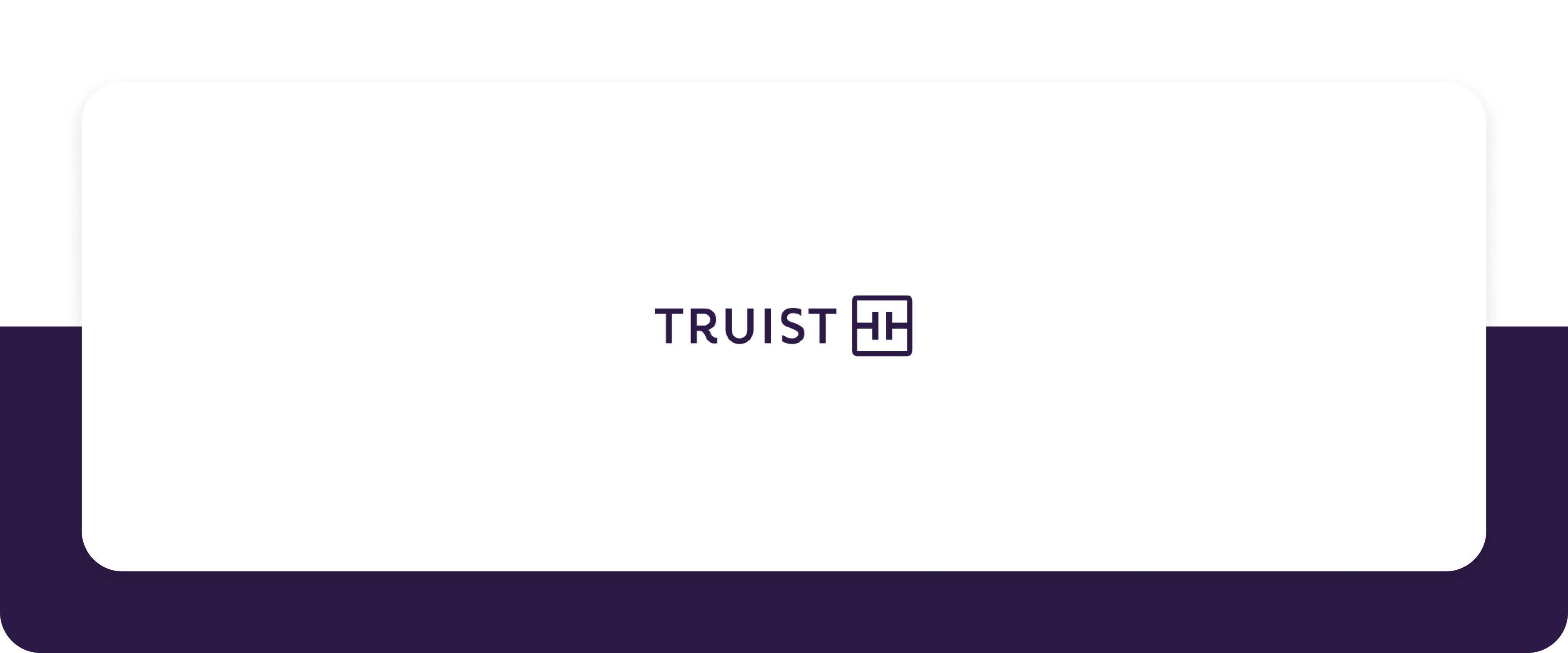 Project
While I am limited in what I can publish, here is what I can share:
✨ Defining and using design principles:
 How I defined, and now use, design principles to aid decision-making within my scrum team.
Read the write-up →

My role at Truist
I am currently a Principal UX Designer at Truist. I lead the design for a tool that enables internal teams to onboard and provide ongoing support to users of Truist's flagship commercial banking product. I also provide oversight and insight to other designers who work on the client-facing commercial products.
To expand on this, in my current role, I am
:
• Defining a division-wide UX strategy
to make sure we are driven by objectives and are pursuing opportunities that fundamentally solve for clear user needs. 
• Leading the design for our internal product
for onboarding commercial clients and establishing a vision for the future of Truist's client services and onboarding tooling.
• Shaping product strategy by establishing UX-focused success metrics
to evaluate the outcomes of our work.
• Improving design team processes and helping other designers
develop better ways of working by sharing techniques (1:1 and in group settings) and leading by example.
• Identifying cross-product design work and coordinating with other teams
to help build holistic and effective products and make sure that the right work gets prioritized.
• Initiating and conducting research
with my team, typically in partnership with a researcher, to identify insights that guide the vision, identify pain points and surface opportunities.
• Using design artifacts (service blueprints, process maps, concept models, prototypes) and collaboration sessions (discovery workshops, prioritization workshops) to
build understanding, spark conversations, and aid decision-making
.
• Interviewing and assisting with onboarding
new UX designers.