OVERVIEW
At CareerBuilder, I was able to work on several projects that allowed me t
o become very familiar with all of the highs, lows, and in-betweens of job hunting, recruiting, and hiring.
While I initially joined as a visual designer during my senior year of college, my role eventually evolved into a hybrid design role (strategy, visual/UI design, interaction design). During my year-long tenure, I worked on several B2B and B2C projects.
Below are some quick snapshots of some of the projects I worked on while at
CareerBuilder. Because some of the work is proprietary and not yet public-facing, a password is required to see the remainder of my work.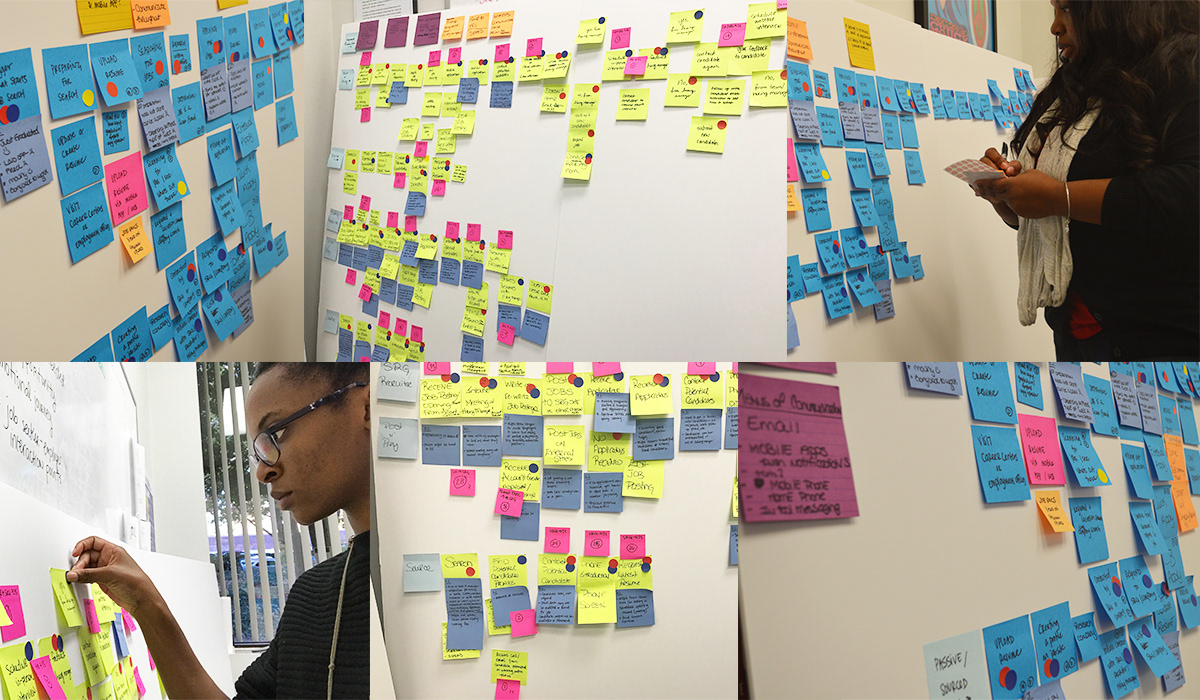 Strategy
1. Journey and experience mapping: 
Co-developed user journey/experience maps for the job seeker and employer journeys in order to create a broader "ecosystem" map that connects the different stakeholders and products of CareerBuilder.
2. Email (re)designs: 
Combined findings from heuristic evaluation, user flow analysis, and competitive analysis with those from email metrics to make UX recommendations and inform design decisions for job seeker and employer emails.
B2B (Employer)
3. Supply & Demand Export Page: 
Architected and designed a report export page that aimed to deliver recruitment analytics and to help employers recruit more effectively, and to help recruiters/account managers speak more confidently with their hiring managers/clients.
4. Company Profile Pages: 
Architected and designed a page within CareerBuilder.com that would allow job seekers to review relevant information about companies, such as company history, open positions within that company, employee perception, financial information, and company culture.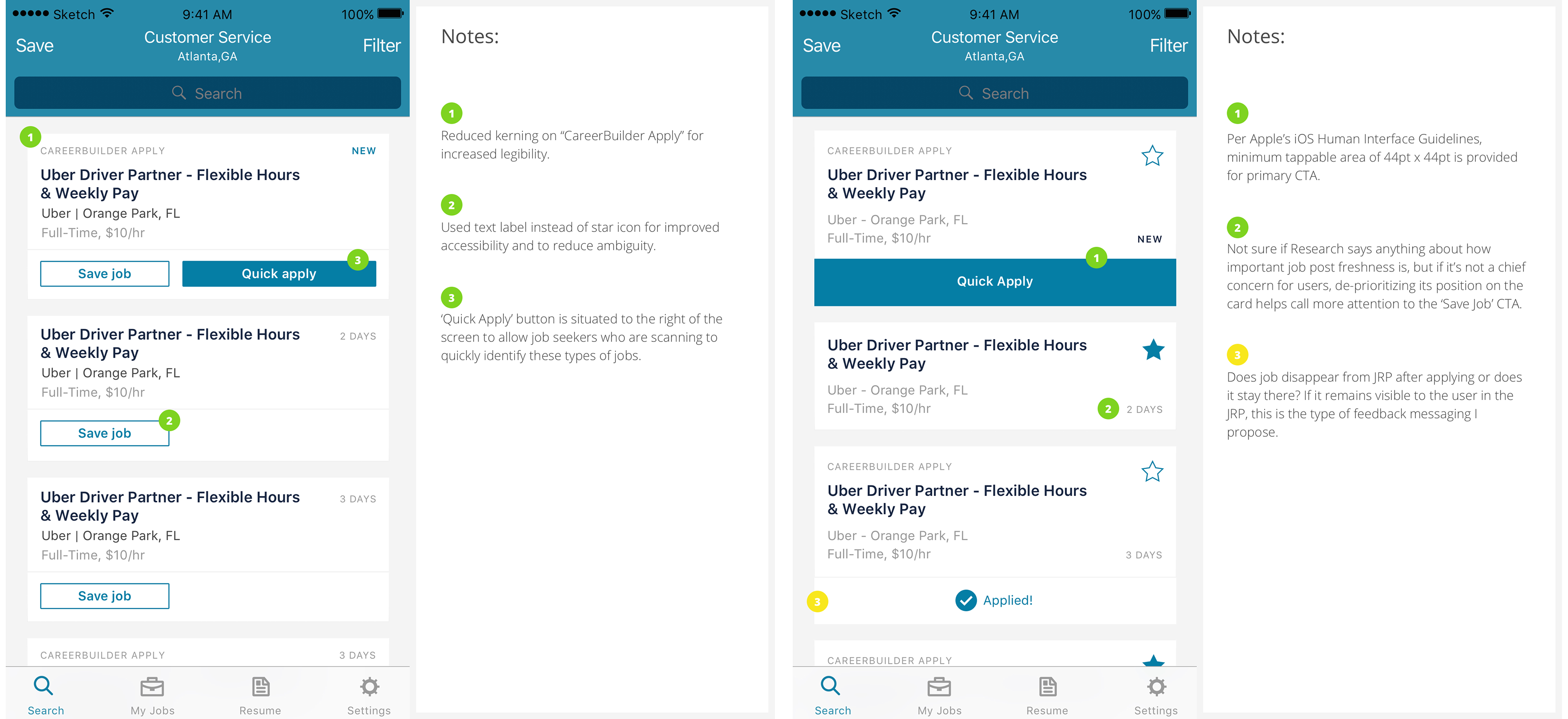 B2c (Job seeker)
5. Jobs by CareerBuilder Mobile App: 
Collaborate with Consumer Mobile Apps team to design and successfully launch an MVP by the end of Q4 2016. Empty state illustration that I designed resulted in a 92% increase in user engagement for a primary KPI.
6. Jobs by CareerBuilder Mobile App Update Email: 
Designed an email to announce new feature updates for the mobile app. Wrote copy and created spot illustrations in order increase our "friendly factor" and help close the gap between us and our users.